1 Million TEUs of Containers Enter TPK Koja Throughout 2017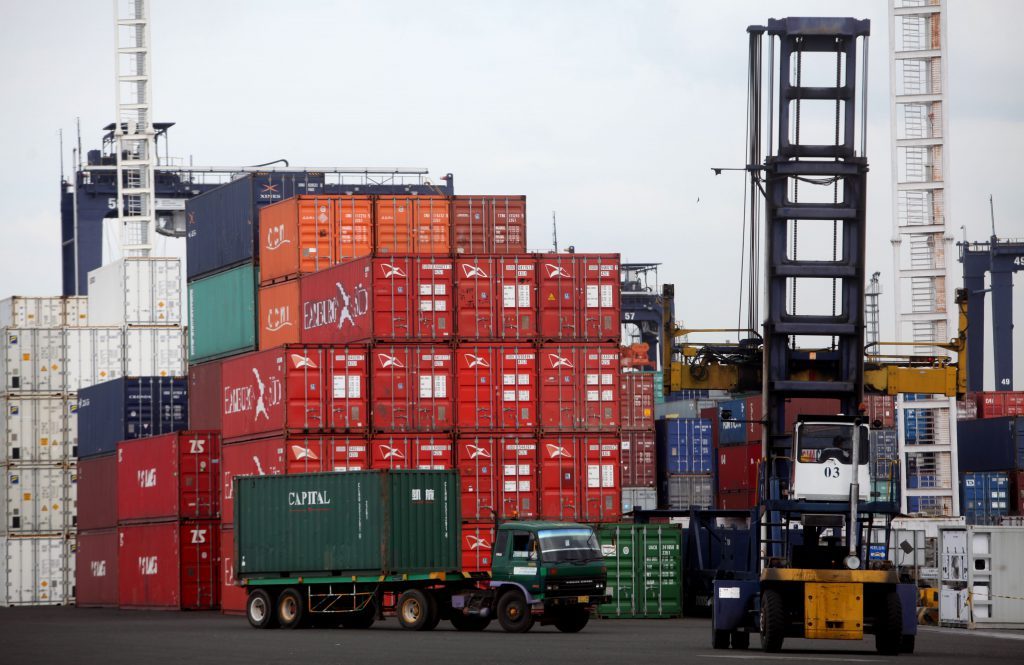 JAKARTA, presidentpost.com – The government's efforts to improve the logistics efficiency seem to show results. At least it is reflected in the increasing volume of goods handled in a number of major ports in the country.
The container terminal of TPK Koja records the throughput from both international and domestic shipping companies exceeding 1 million TEUs until the first week of December 2017. This figure is the highest ever since the terminal was established 20 years ago.
"The throughput of more than 1 million TEUs is a monumental achievement for TPK Koja," said General Manager of TPK Koja Ade Hartono in Jakarta on Sunday (12/10).
According to him, until the end of this year, the management of TPK Koja estimates the total throughput will reach 1.095 million TEUs, or 31% higher than the target for 2017 set at 830,531 TEUs.
The achievement will support the government program in cost-efficient logistics to spur the national economic growth.
The administration of President Joko Widodo (Jokowi) targets to increase the efficiency and cut the loading and unloading time at the ports. Besides lowering the logistics costs, the goal is also to increase the volume of goods and services handled at the ports. Hopefully, the wheels of the economy will spin faster.
"The achievement tanks also to the support of relevant stakeholders, especially the operation of the northern pier," Ade said.
He added the accomplishment will become a reference for the company to run according to the corporate roadmap that has been compiled until 2020. "We must continue to make improvements to maintain this achievement, especially in improving the service quality and repairing the supporting facilities."
Ade also said the exceeding 1 million TEUs throughput was supported by appropriate market penetration strategy according to the corporate roadmap. "In the future, TPK Koja will continue to focus on the growth of volume and profit as well as the creation of new services that support the core business, such as integrating the transshipment services."
Another achievement of TPK Koja this year as the increase of Box Crane per Hour (BCH), migration from ISO 9001: 2008 to ISO 9001: 2015, and awarded as the best implementation of Good Corporate Governance (GCG).
TPK Koja Corporate Secretary Nuryono Arief said that the BCH (loading and unloading containers from and to the ship) as of September 2017 reached 23 boxes per hour, up from 20 boxes per hour at the same period last year.
TPK Koja, Arief said, was certified with ISO 9001: 2015 in April 2017. At the end of October 2017, TPK Koja was declared worthy of ISO 9001: 2015 certificate after an independent audit.
Arief also mentioned that TPK Koja is ranked first in the implementation of Good Corporate Governance (GCG) among dozens of subsidiaries of PT Pelindo II in 2016 and 2015. (DTK/TPP)
(Visited 31 times, 1 visits today)
Please follow and like us: