Indonesia's First Kalmar Eco Reachstacker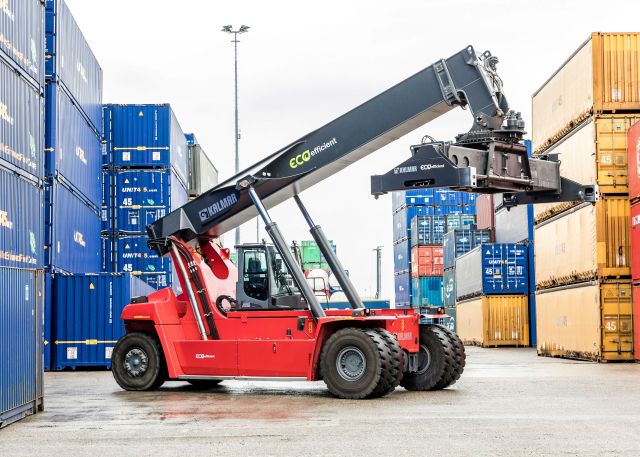 Kalmar has signed a contract with Cikarang Dry Port for the delivery of the first Kalmar Eco Reachstacker in Indonesia.
Launched in 2018, Kalmar Eco Reachstacker, part of Kalmar's Eco Range, is designed to reduce fuel consumption and emissions, alongside great performance, improved productivity and safety. The reachstacker is due to be delivered this month.
"We are pleased with our purchase of the Kalmar Eco Reachstacker. We are excited by the reduced fuel consumption promised in daily operation," said Benny Woenardi, managing director of PT. Cikarang Inland Port, terminal operator of the Cikarang Dry Port.
"Other than cost, it is also better for our working environment. We believe the combined effect would be beneficial for our business and environment. And it is also in line with our mission for green operations," he added.
"This order is a continuation of our long term relationship with Cikarang Dry Port in helping them achieve their business goals. We want to thank Cikarang Dry Port for choosing Kalmar as it is our honour to continue supporting them in their efforts to cut emissions and contribute to a sustainable future. We will continue providing the best to our customers and the environment in the region," said Elvina Chua, interim vice president of Kalmar South & Southeast Asia.
Cikarang Dry Port is a public inland port located in the eastern corridor of greater Jakarta.
(Visited 302 times, 1 visits today)
Please follow and like us: