Seminar Memperingati Hari Anti Kekerasan Terhadap Perempuan Sedunia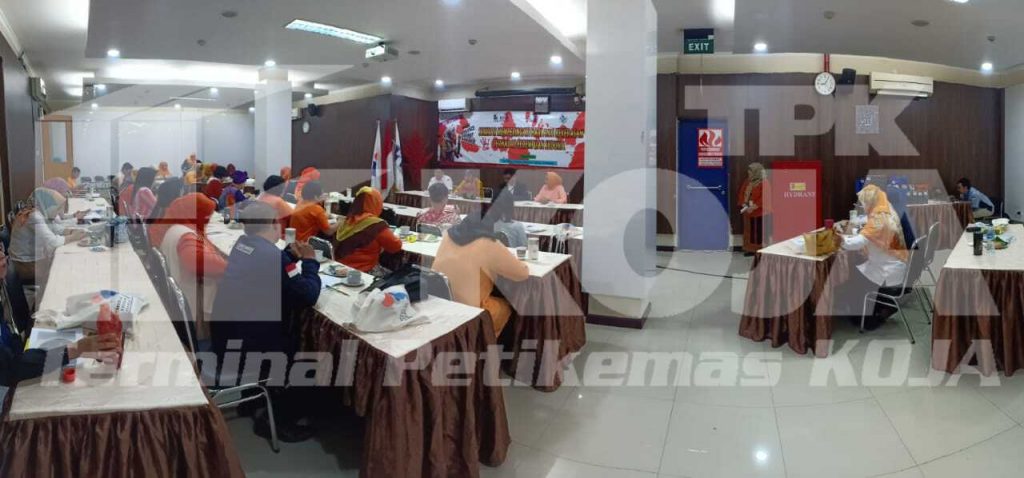 Jakarta, International Labour Organization (ILO) Conference pada tanggal 21 Juni 2019 di Genewa-Swiss telah berhasil mengadopsi The Convention on Violence and Harrasment in the World Workplace.
Setiap tanggal 25 November adalah hari violence against woman,
Untuk memperingati momentum tersebut Woman Section dari SP TPK Koja
tanggal 27 November 2019, bertempat di Ruang Anjungan Lantai 5, Gedung TPK Koja, telah diselenggarakan seminar memperingati hari anti kekerasan terhadap perempuan diseluruh dunia.
Acara ini dibuka oleh DGM SDM & Administrasi TPK Koja Yana Pratapa, dan dihadiri oleh Ketua Serikat Pekerja TPK Koja Farudi, temen-teman dari berbagai Serikat Pekerja dilingkungan Pelabuhan, Transportasi, PT Pos Indonesia dan Afiliansi lainnya, serta mendapat dukungan dari International Transportation Federation (ITF) .
Pengisi acara seminar oleh Ibu Mirah Sumirat Presiden dari ASPEK Indonesia, membuka wawsan kita betapa pentingnya perempuan tidak hanya bergerak untuk kegiatan serikat, tetapi untuk memajukan bangsa Indonesia.
Sumber : Women Section SP TPK Koja
(Visited 144 times, 1 visits today)
Please follow and like us: