TPK Koja Jalani Audit ISPS Code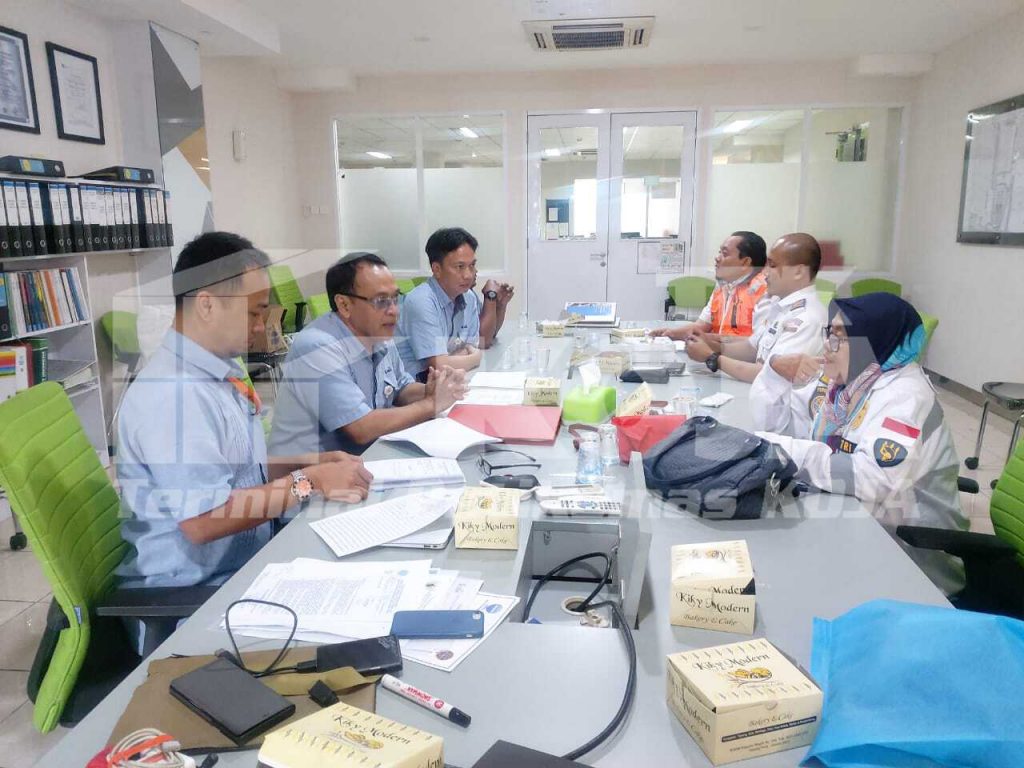 Jakarta. Bagian HSSE TPK Koja sedang menjalani proses audit untuk renewal – statement of compliance of port facility (SoCPF) atau pembaharuan sertifikat ISPS Code 2020 – 2025.
Audit ISPS Code ini dilakukan oleh Tim Auditor dari Direktorat Kesatuan Penjagaan Laut & Pantai (KPLP) dan Kantor Kesyahbandaran Utama (KSU) Tanjung Priok – Kementrian Perhubungan.
Pemeriksaan audit secara garis besar ada 2 (dua) bagian utama, kepatuhan dokumen (Port Facility Security Assessment (PFSA), Port Facility Security Plan (PFSA), Pre Arrival Notification (PAN), laporan 20 kali Drill, laporan 3 kali exercise, training bagi security dan non security, internal audit, pelaksanaan review dan revisi PFSP/ PFSA dll). Bagian ke-2 adalah pemeriksaan di lapangan untuk memastikan ISPS Code dijalankan sesuai dengan aturan.
ISPS CODE merupakan mandatory bagi kapal atau fasilitas pelabuhan (faspel) yang melayani kegiatan internasional. Kapal memiliki hak untuk menolak sandar jika faspel tidak comply terhadap ISPS Code, begitu pula sebaliknya. Sehingga keberadaan sertifikat ini sangat penting untuk menjaga kelangsungan bisnis perusahaan.
HSSE & SEKPER TPK KOJA
(Visited 235 times, 1 visits today)
Please follow and like us: