UK Port Operator Adopts Drone Technology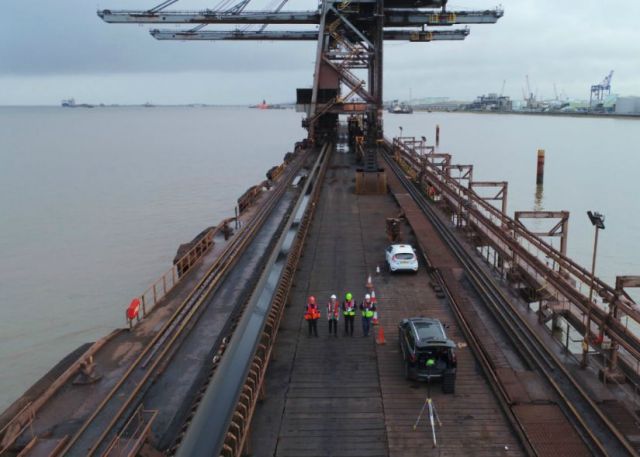 A major UK port owner and operator has successfully embedded drone technology into its asset management practices and policies, following an 18-month programme.
Associated British Ports (ABP) utilised PwC's specialist drone digital transformation team to support drone adoption and transformation in asset management, while Aerodyne Group, a DT3 (Drone Tech, Data Tech and Digital Transformation) solutions provider, was selected as ABP's drone service provider.
ABP's group director safety, engineering and marine, Mike McCartain, said: "After an initial proof of concept with PwC, we realised drones could offer significant value to our asset and property inspections, using drone and data technology integrated with a secure cloud platform. They are safer, faster and more cost-effective, enabling us to optimise operations and reduce risks.
"The cloud platform we've built with our partners gives our teams simple and intuitive access to the drone information, including the ability to build inspection reports in the browser, aligned to our existing asset management systems. Without a doubt, this is a big step forward in ABP's digital transformation and safety journey using the latest available technology."
Site testing
Development in the past six months have been focused on extensive site testing with Aerodyne across eight locations in the UK. Analysis and data collection from the flights has demonstrated considerable cost saving and benefits; operations were safer, 25% more cost effective; and took 55% less time compared to traditional methods for selected assets.
In parallel, ABP worked with Aerodyne and PwC to build a drone visual asset management system which enables its teams to view asset condition dashboards, asset management information and build inspection reports, with only a browser required to access.
ABP's next project is the development of an in-house drone capability to complement the Aerodyne solutions and it has retained PwC's specialist drone team to assist with this implementation.
(Visited 136 times, 1 visits today)
Please follow and like us: