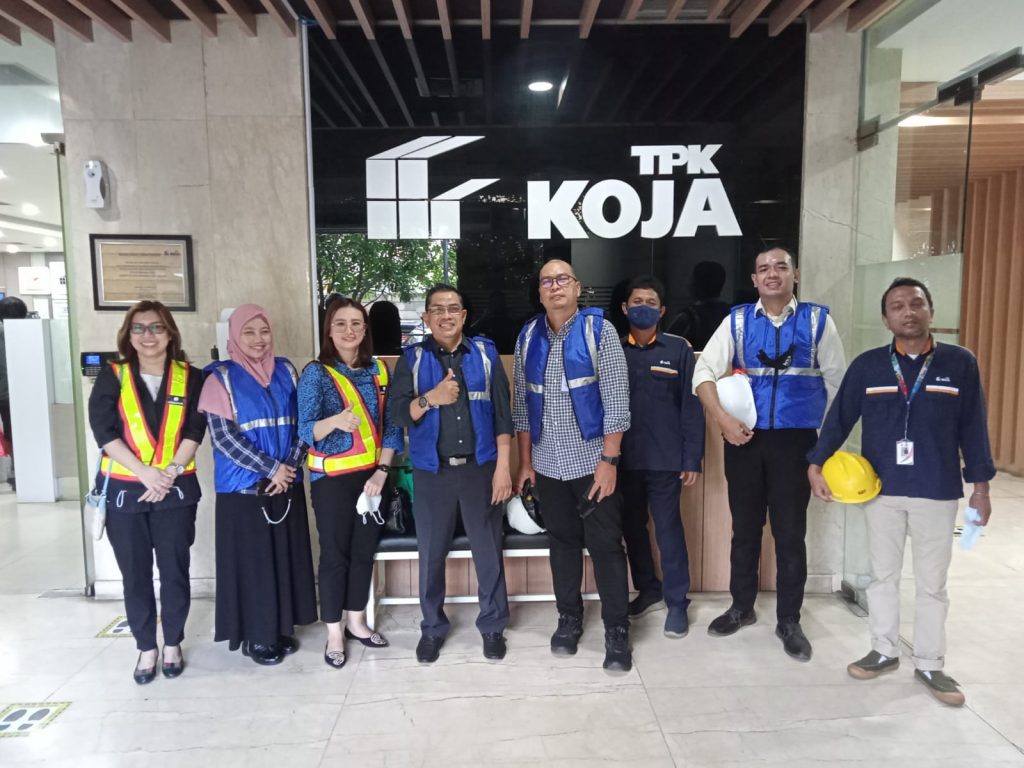 Jakarta, Dalam rangka untuk mengetahui Flow kapal sandar serta proses Impor Container, PT Komatsu Marketing and Support Indonesia melakukan Benchmarking ke KSO TPK Koja pada hari Selasa tanggal 2 November 2021 dari pukul 10:00 s.d. selesai.
Kunjungan ini disambut dengan baik oleh Supervisor bagian marketing KSO TPK Koja, Lili Samsuri yang didampingi oleh oleh Staff Marketing Agus Triyono, dan Teguh S.
Pada kesempatan ini team dari PT Komatsu dipandu oleh team Marketing KSO TPK Koja untuk mengunjungi Dermaga dan lapangan atau Port Tour dengan tetap memperhatikan protocol kesehatan Covid-19

Semoga dengan kunjungan ke Dermaga dan lapangan (Port Visit) ini dapat mempererat hubungan yang baik antara KSO TPK Koja dengan PT Komatsu Marketing and Support Indonesia.
Sekper TPK-Koja
]]>