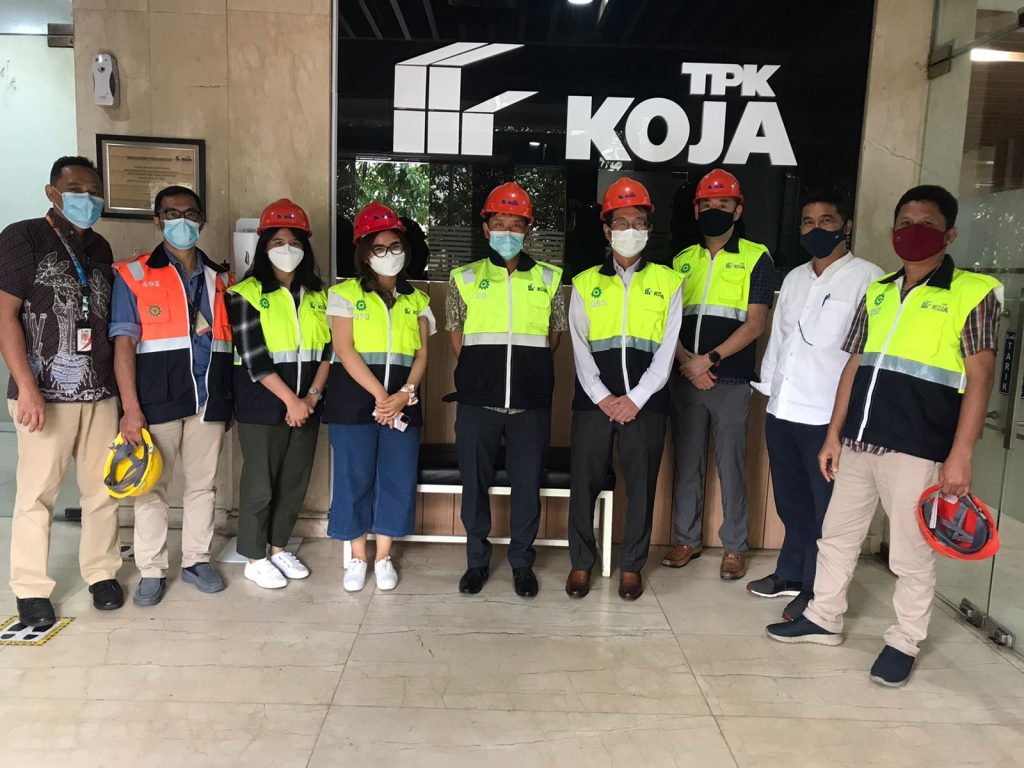 Jakarta, Dalam rangka lebih mengetahui tentang TPK Koja, PT Ocean Network Express (ONE) Indonesia dan PT Marubeni Indonesia melakukan kunjungan atau Benchmarking ke KSO TPK Koja pada hari Jumat, 22 Oktober 2021 pukul 14:00 s.d. 15:00 WIB.
Dalam kesempatan ini GM Sales and Marketing dari PT Ocean Network Express (ONE) Indonesia, Mr. Ryo Kosano yang bersama Direktur Information & Communication Technology Real Estate and Logistic PT Marubeni Indonesia, Mr. Atsushi Sasaki yang didampingi  Marketing Managernya, Mr. Hiroaki Sawada disambut dengan baik oleh Deputy General Manager Komersial KSO TPK Koja, Benny Ariadi yang didampingi oleh Manager Marketing, Totok Purwanto dan Supervisor Marketing, Lili Samsuri serta Staff Marketing Teguh Sayogyo di ruang rapat anjungan, Lantai-4 Gedung KSO TPK Koja, Jl.Digul No.1 Tanjung Priok – Jakarta Utara dengan memperhatikan protocol kesehatan Covid-19 yang ketat.
Setelah mendengarkan presentasi dari Totok Purwanto tentang KSO TPK Koja dan Tanya jawab hangat, rombongan diajak port tour untuk melihat langsung aktivitas di dermaga maupun lapangan penumpukan di KSO TPK Koja.
Semoga dengan adanya kunjungan dan Port Tour ini dapat semakin mempererat hubungan yang baik antara KSO TPK Koja dengan PT Ocean Network Express Indonesia serta PT Marubeni Indonesia.
Sekper TPK-Koja
]]>