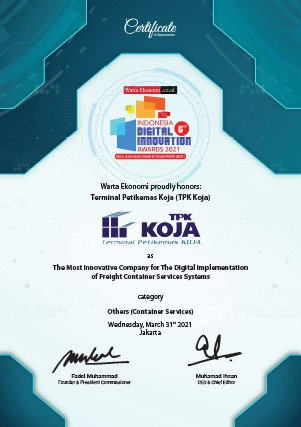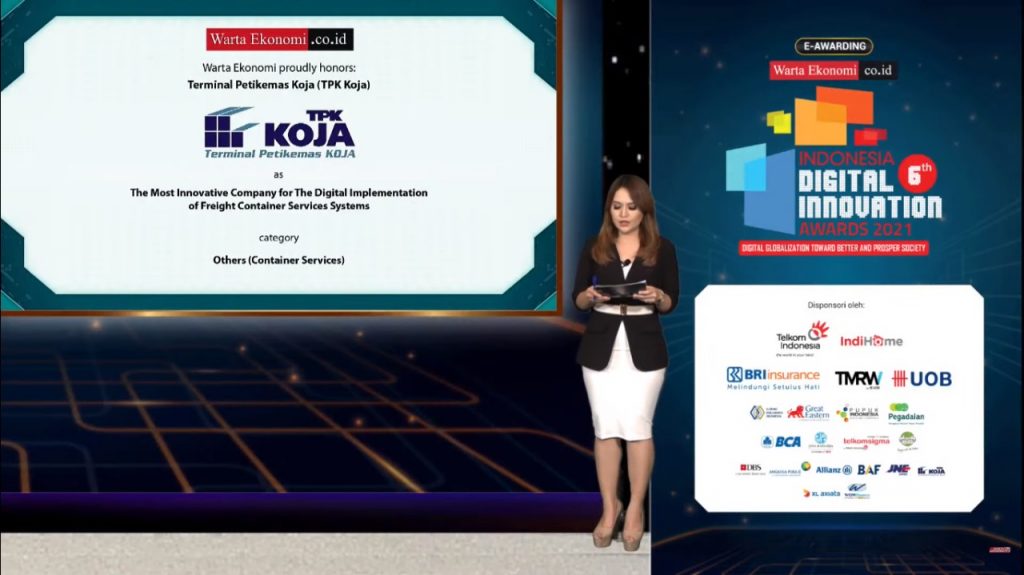 Jakarta, KSO Terminal Petikemas Koja kembali berhasil meraih penghargaan "The Most Innovative Company for The Digital Implementation of Freight Container Service Systems" pada ajang Indonesia Digital Innovation Awards 2021 yang mengambil tema Digital Globalization toward Better and Prosper Society".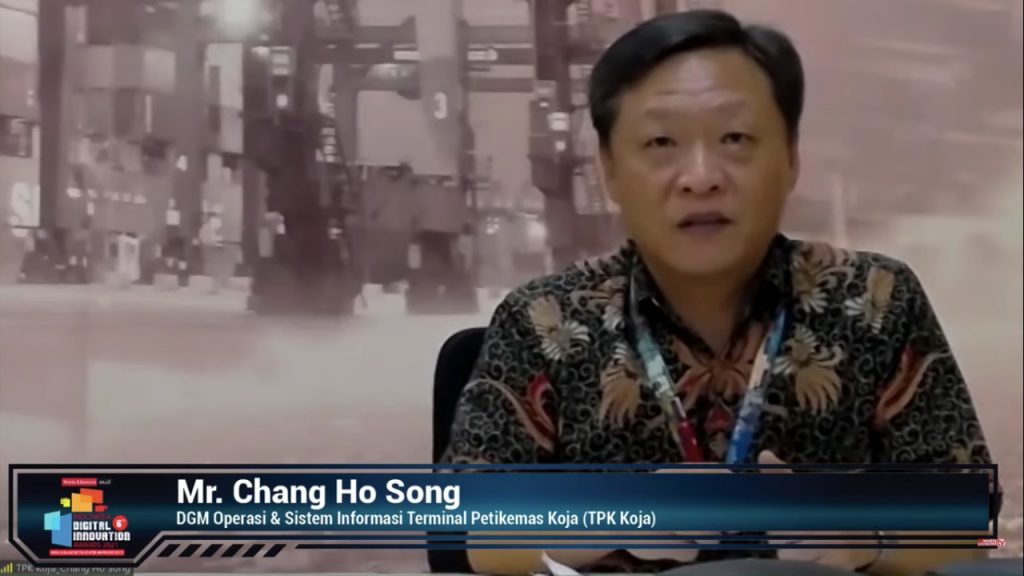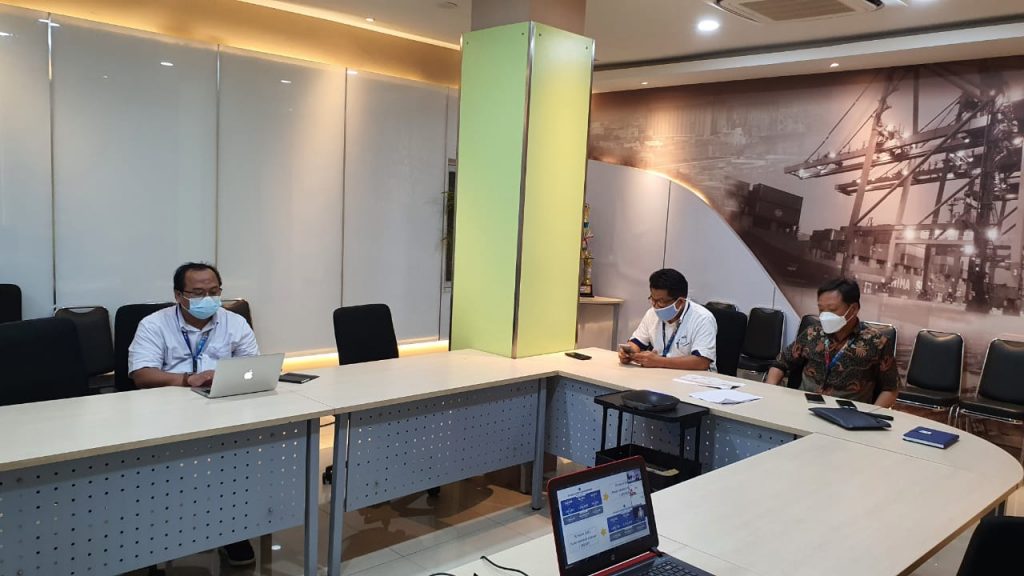 Penghargaan Indonesia Digital Awards 2021 yang diadakan secara online melalui aplikasi Zoom Meeting oleh Majalah Warta Ekonomi pada tanggal 31 Maret 2021di Jakarta ini, diterima secara langsung oleh Chang Ho Song, DGM Operasi & Sistem Informasi KSO TPK Koja yang didampingi oleh Kemas Maulana Suri, Manager Sistem Informasi, Safuan Sekretaris Perusahaan dan Team dari Bagian Sekretaris Perusahaan.
Acara penganugerahan ini diawali dengan Welcome Speech oleh:1.Muhamad Ihsan, CEO Chief & Editor Warta Ekonomi co.id,2. Fadel Muhammad, Founder & President Commissioner Warta Ekonomi, dan3. Bambang Brodjonegoro, Menteri Riset & Teknologi, Kepala Badan Riset & Inovasi Nasional, selaku Keynote Speech.
Acara Indonesia Digital Awards 2021 yang dihadiri pula oleh 24 perusahaan terkemuka di tanah air, diantaranya adalah: KSO Terminal Petikemas Koja, PT CIMB Niaga Auto Finance, PT Jasa Raharja, PT XL Axiata, PT Bank UOB Indonesia, PT Bank DBS Indonesia, PT Asuransi Allianz Utama Indonesia; PT Angkasa Pura II; PT Pegadaian; PT BRI Asuransi Indonesia, PT Bank Central Asia, PT Pupuk Indonesia, PT Kliring Berjangka Indonesia.
Sekper TPK-Koja
]]>